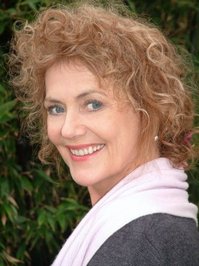 I grew up in Rockport, Massachusetts and later studied at the University of Massachusetts, Amherst, where I received a Bachelor of Fine Arts Degree in Art Education as well as Teacher Certification.  The world of fashion modeling beckoned and I enjoyed a successful career as a model working in New York City, throughout the USA and internationally. It was during this time in 1981 that I began my study of the Alexander Technique in New York but was later inspired to come to London to work with the first generation of Alexander Teachers. After completing two years of full time training in New York, I moved to London and trained with Patrick Macdonald (who himself was trained by Alexander in the early 1930s) and after three more years of full time training, I felt very privileged to receive my Alexander Technique teaching qualifications from Patrick Macdonald. I then became an elected member of The Society of Teachers of the Alexander Technique.  Immediately after I received my qualifications, I was invited by Dr. Wilfred Barlow (who was also trained by Alexander and is author of The Alexander Principle and More Talk of Alexander) to teach at his world famous Institute in Mayfair, London.  During this time, I was asked by Dr. Barlow to work on a film about his work which was being made by two of his pupils, Sir Paul and Lady Linda McCartney.
I have studied extensively throughout the world with all the remaining 'Master Teachers' (those who were trained by F.M. Alexander himself) and am devoted to continual professional development and enjoy the support of my fellow Alexander teachers.  Throughout my career  I have taught privately,  at natural health clinics, at a LAMDA programme for American University students at RADA, and extensively at schools, businesses, seminars, 'team away days' and at Adult Education centres.  For many years I taught the technique in an annual summer course at the Celebration Barn Theatre in Maine, USA.
Along with the Alexander Technique, my other great passion in life is my daughter, Phoebe, who recently graduated from the University of Cambridge and is now training to be an opera singer. Other areas of life long study include healing, well-being and massage techniques.  I will always love painting and whenever possible I can be found with brush in hand.  For six years I also worked in the voluntary sector working with Young Carers and have been a volunteer art teacher in many schools.  My most recent position was teaching Alexander Technique at a girls' school in Hertfordshire, England. After over thirty years in England, I am now delighted to be sharing my knowledge with the wider community in my new home of South Portland, Maine.