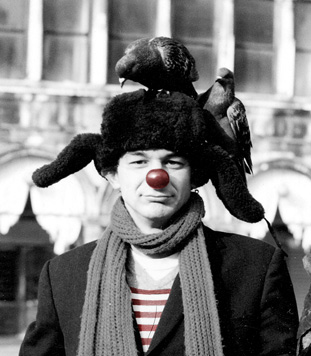 Bouffon and The Ecstasy of Mocking
July 25, 2016

-

July 30, 2016

Giovanni Fusetti (5 days)

The

word Bouffon comes from a latin verb 

buffare:

 to puff, to fill the cheeks with air, to deform oneself, to swell in  order to provoke laughter. It seems to be a very old human practice.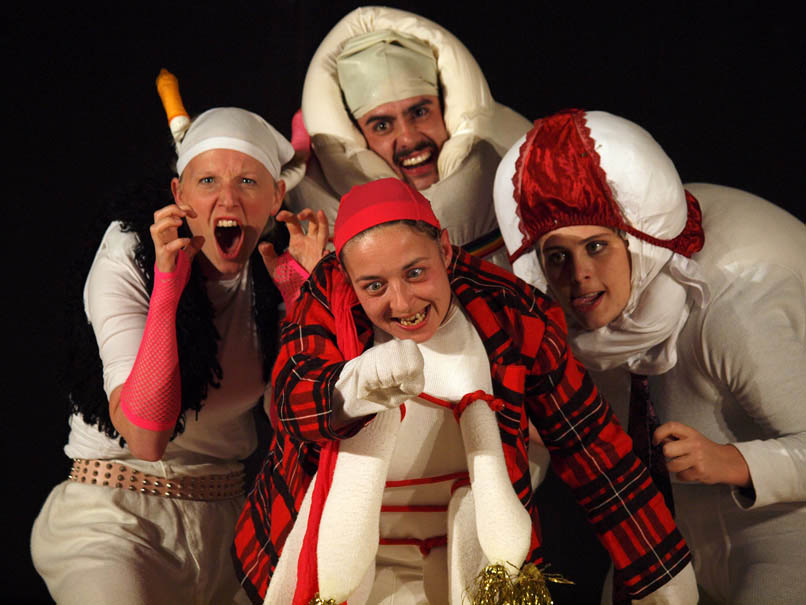 The essence of the Bouffon is in the dynamic of MOCKING. The MOCKER is a specific role, existing in all human societies. Bouffons represent elements of their society in an amplified, distorted or exaggerated way, thereby provoking laughter and outrage.
Their Mockery doesn't have an agenda in itself, because the Bouffons don't have opinions, and they don't protect any side from their mocking. They just mock everything and everybody. Their purpose is to have fun mocking humans and therefore they use everything they find, with  ferocious ecstasy and jubilation. This is their power: they see and play with everything, they feed on human dynamics in order to play with it.
Bouffons never touch on individual or private themes, instead they take on big collective movements –  involving the social complexity and  the very essence of society and culture. Politics, religion, economy, power, money and finances, morality, war and the military, science,  gender and race, ecology, family, education and school, cultural  institutions…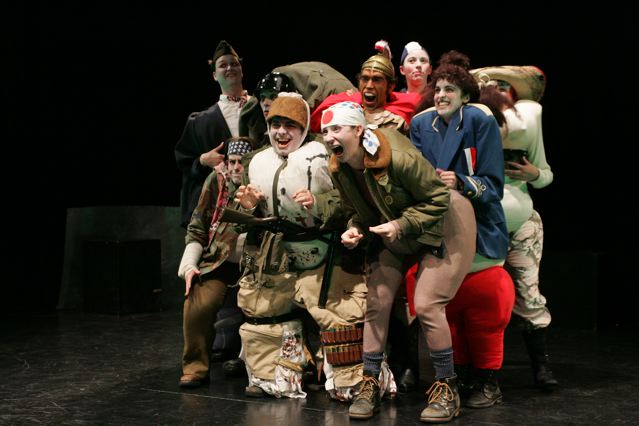 Everybody in the audience gets scrambled by a bouffon piece, which can be often a bit difficult and or even unbearable. It's not the  Bouffons who are unbearable but the truth that they reveal about  humanity, what is hidden, what lies underneath, on the other side, the  grotesque of human society (grotesque comes from greek cryptos =  hidden).
"Giovanni helped me remember who I am, see the beauty of humanity, and heal my heart through laughter.  Sick amounts of laughter! Giovanni is both a poetic teacher of life as well an expert in physical theater technique.  He oozes brilliance, passion, and endless amounts of energy.  If you are seeking a master that is a multidisciplinary fool, ecologist, agriculturist, social activist, natural scientist, movement analyst, poet of etymology, practitioner of psychology, nurturing healer, and lover of life, then I suggest you experience the ecstasy of his Bouffon class at the Barn this summer!  It will change your genetic makeup!  'Intelligence is limited!  Stupidity is infinite!'" –Kelly Nesbitt, Portland, OR
| | |
| --- | --- |
| | GIOVANNI FUSETTI encountered pedagogy and social theatre while receiving his MA in Agriculture and Ecology at the University of Padova (1985-1989).  This encounter led to a pedagogic and artistic search that has been unfolding for over 25 years… read more | Visit Giovanni's Website |
Register by May 1st and receive a $50 discount. A 10% discount is also available to individuals registering for more than one workshop or for group registrations from the same immediate family or performing ensemble. See the registration form for details.
Arrival: between 3 PM and 6 PM on Monday
Departure: before 10 AM on Sunday