Neutral Mask
with Giovanni Fusetti
June 19, 2017

-

June 24, 2017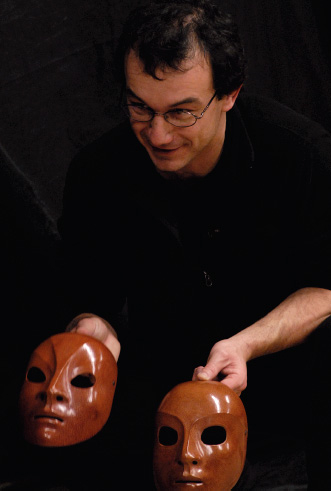 The Neutral Mask is a fundamental experience in the journey of Movement Based Theatre. It's a mask that doesn't have any dramatic expression. It allows the actor to explore a state of pure presence, in the here and now of theatrical space.
In the words of Kandinsky, it is "the silence before the beginning".
With this mask, the actor explores the state of calm that exists before the action. The Neutral Mask has no memory and no projects, no past and no future: it lives in the present, and brings the actor to discover the difference between movement and drama. In the neutral space, the actor-creator explores the fluidity of the body and the essence of human gestures.
No-body is neutral. Each person is "moved" by a variety of physical events: postures, attitudes, emotional patterns impressed in physical dynamics, archetypes…
The Neutral Mask gives the actor the awareness of these "dramas" that are present in her/his body and that tend to become a form of character or style. By unfolding these physical "background noises" the body reaches a state of silence and presence, available to the theatrical space.
Once the actor has discovered this space, s/he becomes like "a white page, ready to be written on in the future dramas" (Jacques Lecoq).
This workshops addresses anyone interested in movement based theatre, curious to get in touch with her/his poetic body and the fundamental principles of movement and mask theatre.
---
| | |
| --- | --- |
| | GIOVANNI FUSETTI encountered pedagogy and social theatre while receiving his MA in Agriculture and Ecology at the University of Padova (1985-1989).  This encounter led to a pedagogic and artistic search that has been unfolding for over 25 years... read more | Visit Giovanni's Website |
---
Register by May 1st and receive a $50 discount. A 10% discount is also available to individuals registering for more than one workshop or for group registrations from the same immediate family or performing ensemble. See the registration form for details.
NOTE: There are no earlybird, ensemble, or group discounts for retreats.
Arrival: between 3 PM and 6 PM on Monday
Departure: before 10 AM on Sunday