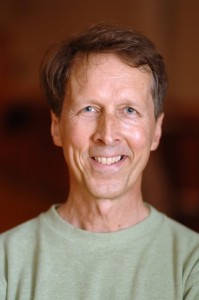 Davis Robinson is artistic director of the Beau Jest Moving Theatre, an award-winning ensemble that has appeared at numerous festivals and theaters including runs Off-Broadway and at the Piccolo Spoleto Theater Festival. They are currently touring their original show Apt 4D, a comic-noir dance/theater mystery for four actors and a bench. In 2012 they staged Tennessee Williams Ten Blocks On The Camino Real with a live band and nine actors. In 2009-11, Beau Jest was commissioned by the Provincetown Tennessee Williams Festival to stage two Williams' world premieres; The Remarkable Rooming House of Madame Le Monde and American Gothic. Their production of Krazy Kat won a Boston Theater Award and their adaptation of Akira Kurosawa's The Seven Samurai was nominated for an Elliot Norton award in 2007.
Davis is author of A Practical Guide To Ensemble Devising, to be published this June by Palgrave Macmillan. His book The Physical Comedy Handbook was published by Heinemann Press and is now in its 8th printing. A professor of theater at Bowdoin College in Maine and former head of actor training at Emerson College in Boston, he teaches courses on Physical Theater, Improvisation, Comedy, Theater Styles, and Ensemble Devising. Productions for Bowdoin include the devised piece Light/Dark with Tony-award winner Chris Akerlind, a devised The Pajama Game examining the rise and fall of labor unions, and traditional shows such as End of Summer, A Little Night Music, The Cripple of Inishmaan, and Angels In America. Recently he directed Our Town for the Theater at Monmouth and Waiting for Godot at the Theater Project in Brunswick, Maine.
Davis studied movement and improvisation with Jacques Lecoq and Tony Montanaro, Mark Morris and Pilobolus, among others. He has appeared in numerous films and commercials including The Next Karate Kid and Happy Monday, Mr. Krebs.
Email Davis Robinson
Visit Beau Jest's website
Visit Amazon.com for info on
Davis Robinson's books: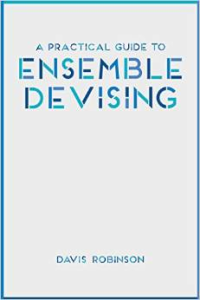 A Practical Guide To Ensemble Devising