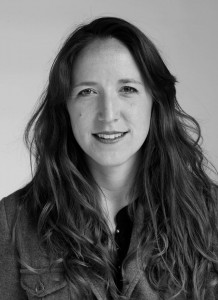 Kali Quinn is a facilitator of creative discovery, innovative storytelling, and physical play based in Providence, RI where she teaches Clown, Mask, and Devising for the Brown/Trinity Rep MFA Program and works as the Stateside University Relations Director for Accademia dell'Arte.
Kali has directed/coached devised work at: Bucknell University, Mississippi University for Women, MOTH Aerial Dance, and Grupo Galpao's Cine Horto in Brazil. She has trained/designed movement for Trinity Rep, The Pearl Theatre Company, and Bloomsburg Theatre Ensemble, been on the faculty at New England Youth Theatre, Vermont Academy, and New England Center for Circus Arts, and taught workshops at MIT, UMASS Amherst, Muhlenberg College, Dickinson College, Bennington College, Boston University, Coastal Carolina University, and Emory University.
As a performer, Kali has toured with Clowns Without Boarders in Guatemala, Padua Playwrights, Telluride Rep, and created two multimedia/violin solo shows (Vamping and Overture to a Thursday Morning) which have played at: Ko Festival of Performance, University of Rochester, SoloNOVA at PS122, The Tank in NYC, Williams College, United Solo, and Here Arts Center.
Kali serves on the Board of Trustees for the Network of Ensemble Theaters, is Co-Founding Artistic Director of GUTWorks, and is a graduate of the University of Rochester with an MFA from The Dell'Arte School of Physical Theatre. Read more at: www.kaliquinn.com